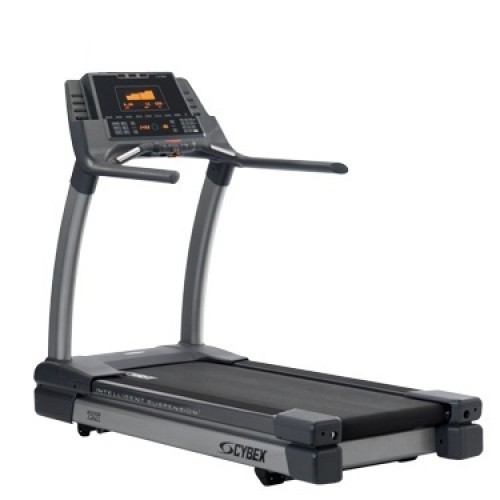 CYBEX 750T TREADMILL
10 standard, 9 custom, 5 fitness. And, of course, Quick Start and Manual. Favorites such as Hill Interval, Pike's Peak, Heart Rate Control, Weight Loss and Cardio programs provide virtually unlimited variety.
Cool Belt (D) Heat is the enemy of virtually every mechanical device and a treadmill deck and belt are no exception. The 750T poly-cotton blend allows heat to escape, so our running belt stays cooler and lasts longer than our competitors.
6hp brushless AC motor.
Spacious running area 62"× 22"
Eleven-layer marine grade plywood deck uses hardwood maple.
Everything from Quick Start to nine standard programmes.
Full iPod support.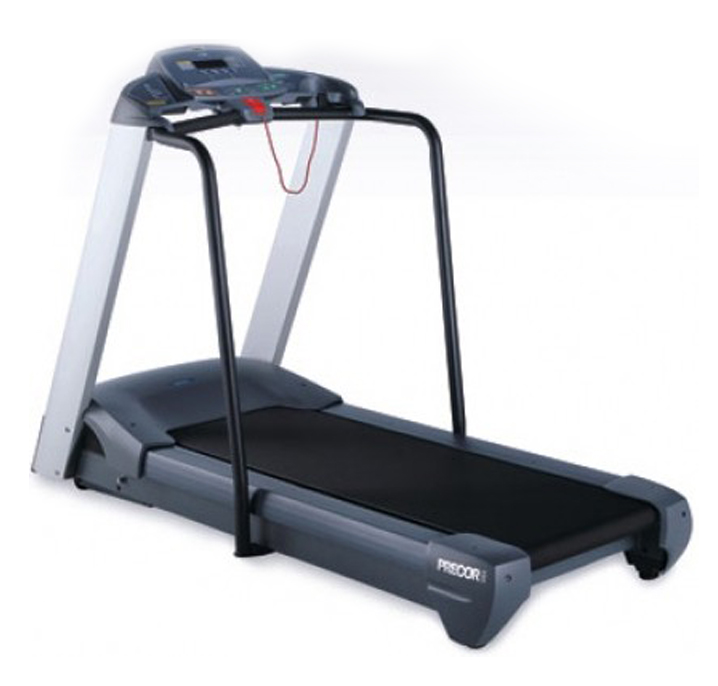 PRECOR 956I TREADMILL
The Precor 956i treadmill has a maximum user weight capacity of up to 159 kg. The speed can be adjusted from 0.5 to 12 miles per hour, and the incline form -3 to +15 percent. It features the Ground Effects™ impact absorption system that gives you comfortable and safe workouts as it protects your joints from stressful impacts during workouts. The 20 x 60 running surface lets you move freely and naturally so you can maximize your workouts with comfort and ease. The easy to read display shows you your feedbacks such as segment time left, minutes per mile/km, watts, pacer distance, pacer speed, calories per minute, total calories, inline, and Mets.
The programs include 5K Course, 2 x Aerobic, 3 x Cross Country, Custom, Fitness Test, 2 x Gluteal, 2 x Goal, Heart Rate, 4 x Interval, Random, Track, Weight Loss, Manual. Readouts include: Calories, Calories per Minute, Distance, Heart Rate, Incline, METs, Pace, Profile, Segment Time, SmartRate®, Speed, Time.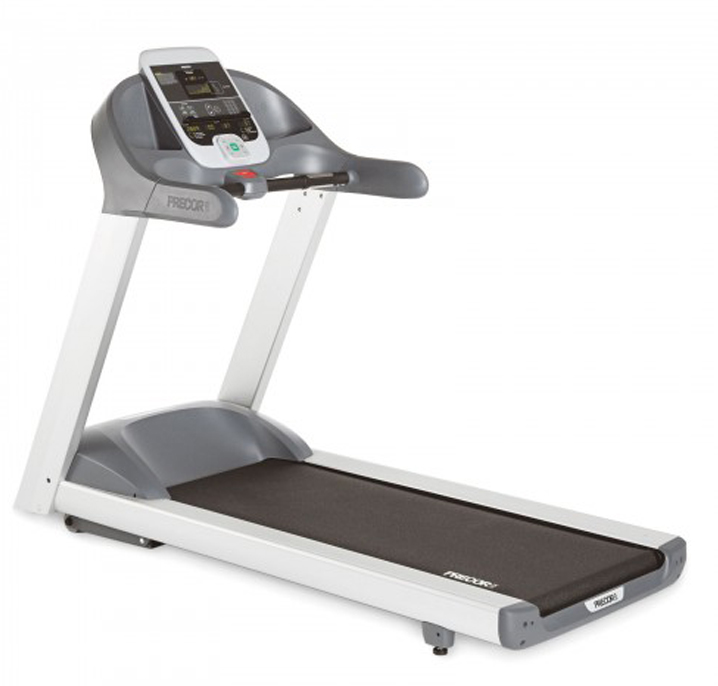 Precor 956i Experience Line Treadmill
Used in Health Clubs worldwide because of its outstanding quality, durability and overall reliable track record, from the novice walker, to the most advanced athlete or long distance runner you'll get the most out your workouts when using this top of the line commercial model.
Product weight: 456 lbs
Dimensions: L 88"x H 64"x W 35"
Maximum user capacity: 350 lbs.
Inclination range: -3% to 15%
Maximum speed: 16 mph.
Running deck dimensions: L 60"x W 20".
Speed Range: 0.5 to 16 mph (1-25.5 kph)
Power Incline: 0% to 15%, in 0.5% increments
Programs: 26 programs for workout variety
Emergency On/Off Key: Yes

TECHNOGYM RUN EXCITE 700I TREADMILL
The Excite Run 700 is something to be excited about. Adding a new level of style and sophistication that other treadmills don't quiet catch, this will to any fitness area or facility that is willing to offer a unique running experience that feels as natural as running outdoors..
Holding a maximum user capacity of 400lbs, the Excite's 20" x 51" impact-absorbing deck and easy-to-use controls make it a natural choice for users of all levels of fitness.
To put it simply, the Excite Run 700i not only performs better than other treadmills, but it looks a lot better too. Holding 14 programs available along with Quick-Start, it's sophisticated design attracts attention and lifts the perceived value of the entire fitness experience you offer.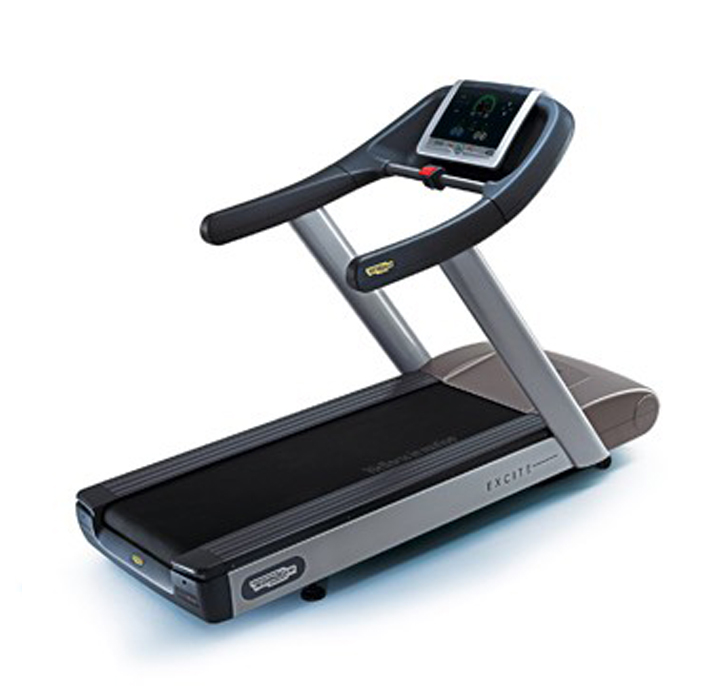 Technogym Excite 500i Refurbished Treadmill
The high efficiency materials used in the manufacture of the 500i Treadmill and the cutting edge technology ensure maximum performance while reducing machine wear to a minimum. The aesthetically pleasing design and performance features will attract your first time members and running enthusiasts alike.
DISPLAY READOUTS: Heart Rate, Elapsed Time, Total Calories Burned, Calories Burned per Hour, Watts, METs, Workout Profile, Resistance Level, rpm and Distance – See more at: http://www.gymkituk.com/technogym-excite-500i-refurbished-treadmill#sthash.EeN3rKTy.dpuf
SPEED RANGE: 0.5 – 12 mph (0.8 – 20 kph)
MEASUREMENTS: L 86'' (219 cm) X W 38'' (96 cm) X H 61'' (155.1 cm)