REFURBISHED CROSSTRAINERS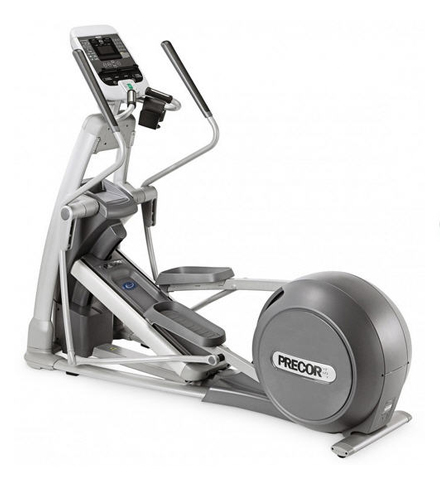 PRECOR 556I TOTAL BODY CROSS TRAINER
Weight: 220lbs (100kg)
Power:b Cordles
Electronic Display: Controls all Functions and Displays, What Muscle Group is Being Worked Out, Number of Strides, Calories Burned and MORE!
Soft Touch Sensitive Display: Works at the Graze of a Finger Instead of a Button
Movable Arms To Tone Upper Body Muscles
Fixed Incline Set To 25 Degrees
Contact Heart Rate Monitor Built Into Handle Bars
Newly Redesigned Frame: Even More Sturdy than the Superb Older Frame
6 Workout Courses or Quick Start Option
20 Different Resistance Levels
Accessory Tray & Reading Rack
Double Step-Up Flywheel: For Efficient and Reliable Performance
Dimensions: L: 80″ x W: 30″ x H: 64″
Stride Length: 18″
Unit Weight: 230 lbs
Power Requirement: 120V Outlet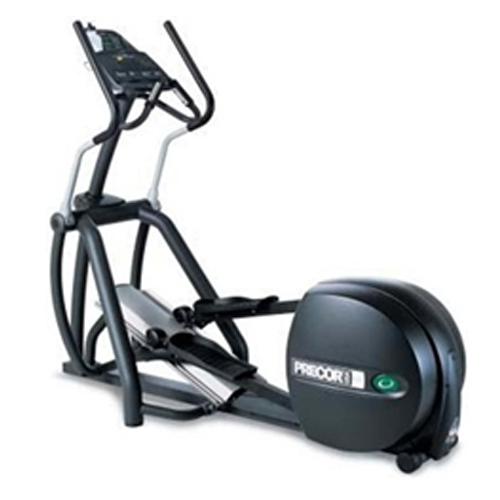 PRECOR 556 CROSS TRAINER
Length 78.0″ (198cm)
Base Width 30.0″ (76cm)
Height 64″ (164cm)
Weight220lbs (100kg)
Power:Cordles
Electronic Display: Controls all Functions and Displays, What Muscle Group is Being Worked Out, Number of Strides, Calories Burned and MORE!
Soft Touch Sensitive Display: Works at the Graze of a Finger Instead of a Button
Movable Arms To Tone Upper Body Muscles
Fixed Incline Set To 25 Degrees
Contact Heart Rate Monitor Built Into Handle Bars
Newly Redesigned Frame: Even More Sturdy than the Superb Older Frame
6 Workout Courses or Quick Start Option
20 Different Resistance Levels
Accessory Tray & Reading Rack
Double Step-Up Flywheel: For Efficient and Reliable Performance
Dimensions: L: 80″ x W: 30″ x H: 64″
Stride Length: 18″
Unit Weight: 230 lbs
Power Requirement: 120V Outlet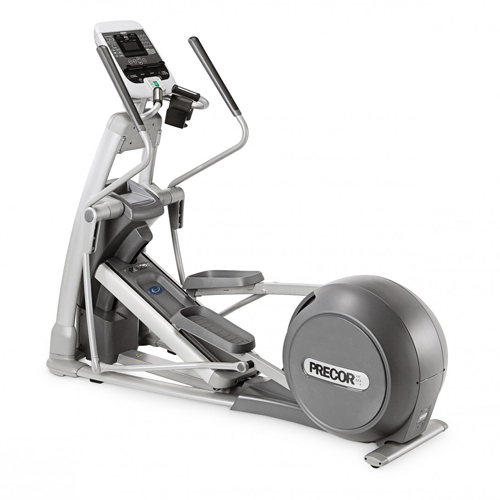 Precor EFX 576i Experience Line Cross Trainer
Heavy duty built, cross trainers couldn't any more durable than the 576i. With a double powder-coated steel frame to prevent rust, this makes it reliable, robust and maintenance free. Unique amongst it's rivals, the 576i is the only cross trainer that has both an adjustable incline ramp, as well as upper body arms that move back and forth with the user as they exercise.
Having the ability to adjust the degree of difficulty of the incline ramp, the 576i elevates you through it's powered incline ramp whilst providing you with an upper body workout.
Commercially made, the Precor 576i Experience Series Cross trainer is a gym grade elliptical trainer features an adjustable ramp and moving arms. Featuring an adjustable stride length and an incline ramp ranging from 13-40 degrees the 576i offers a total body workout that works all four limbs, head to toe.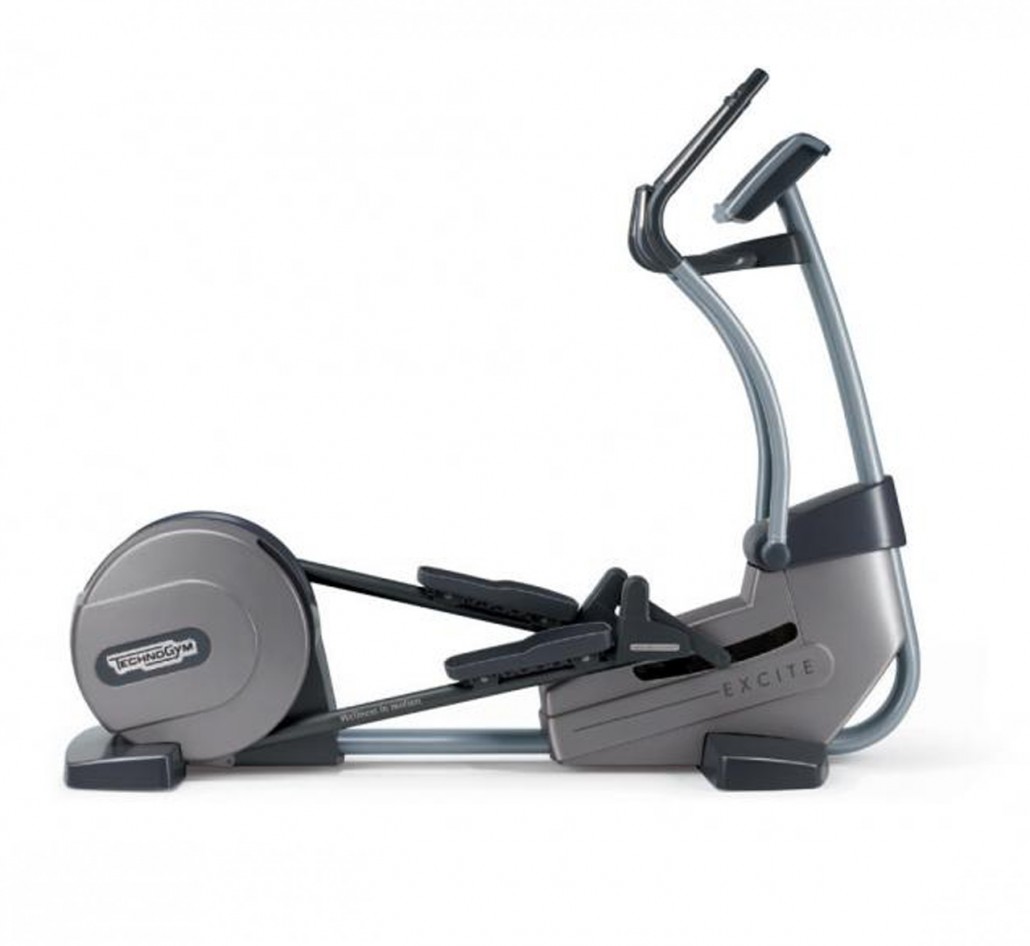 TECHNOGYM EXCITE SYNCHRO 700I ELLIPTICAL CROSS TRAINER
Tempt your senses with the Excite Synchro 700i elliptical machine, with its rear drive trajectory and belt drive system it ensures a smooth and impact-free movement with levels of difficulty that can be easily adjusted with the Fast Track Control™ and no need to interact with the display.
The Excite Synchro 700i elliptical is also Wellness compatible which means it is capable to enable you to watch TV, control your iPod or listen to the radio while training; Wellness TV and radio integrated into the design in the "E" versions. And the 700 model does feature the goal orientated feedback to motivate you during your workouts